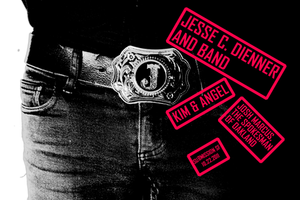 JCDD, Inc.
Poster 0000104 - Jesse C. Dienner And Band - Live! At Submission Art Space - 2011.10.22 (Poster)
Regular price
$10.00
$0.00
Unit price
per
 Part 3 of a 3 date "tour," with Ben Martin, John Peterson, Kim, and Angel on the bill, these 
shows got a rad series of posters where Jesse riffed on a famous album cover and actually included zippers in the posters!  Have a look and see what you can see and see if you can tell what he's homaging... hahaha!
  Different belt buckle in each one of the three.
---